This page is the brochure for your selected program. You can view the provided information for this program on this page and click on the available buttons for additional options.
Japan: Japan in World History: Nation, Cities, Environment and Diversity (Summer)
Beppu, Japan;
Kanazawa, Japan;
Kobe, Japan;
Kyoto, Japan;
Nagasaki, Japan;
Tokyo, Japan
(Outgoing Program)
Program Terms:
Summer

Restrictions:
UB applicants only
Budget Sheets
Summer

Term

Year

App Deadline

Decision Date

Start Date

End Date

Summer

2017

03/01/2017 **

Rolling Admission

05/21/2017

06/08/2017

NOTE: Students will depart from the US on Sunday, May 21.


** Indicates rolling admission application process. Applicants will be immediately notified of acceptance into this program and be able to complete post-decision materials prior to the term's application deadline.

Indicates that deadline has passed
| | | | |
| --- | --- | --- | --- |
| Open to: | UB students only | Language of Instruction: | English |
| Minimum GPA: | 2.75 | Eligibility: | Freshmen, Sophomores, Juniors and Seniors |
| Area of Study: | Anthropology, Any, Asian Studies, Geography, History, International Studies, Political Science | Term: | Summer |
| Program Advisor: | Olga Crombie | Credits: | 3 |
Japan in World History: Nation, Cities, Environment and Diversity
---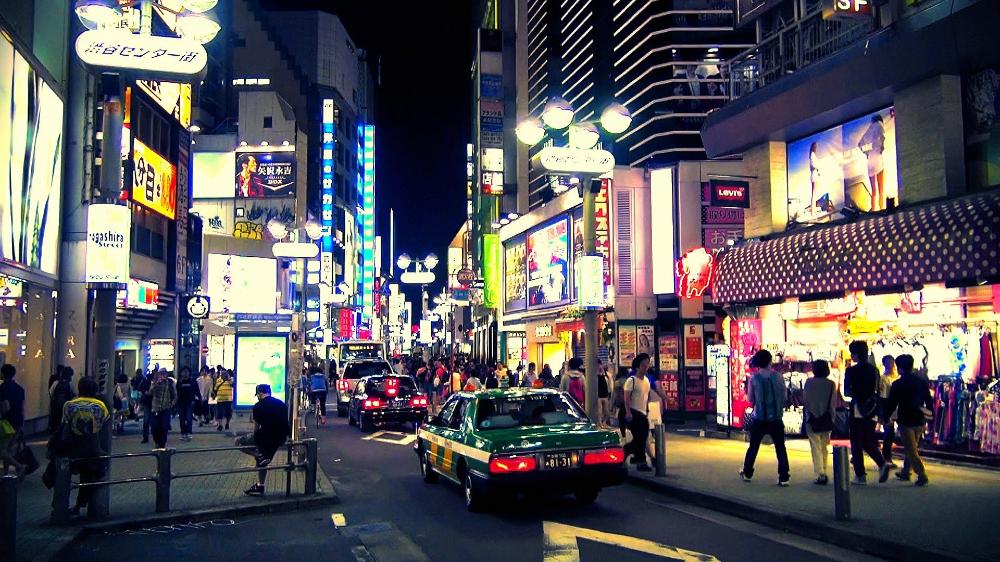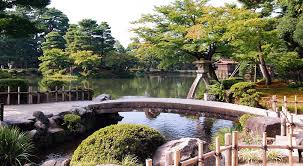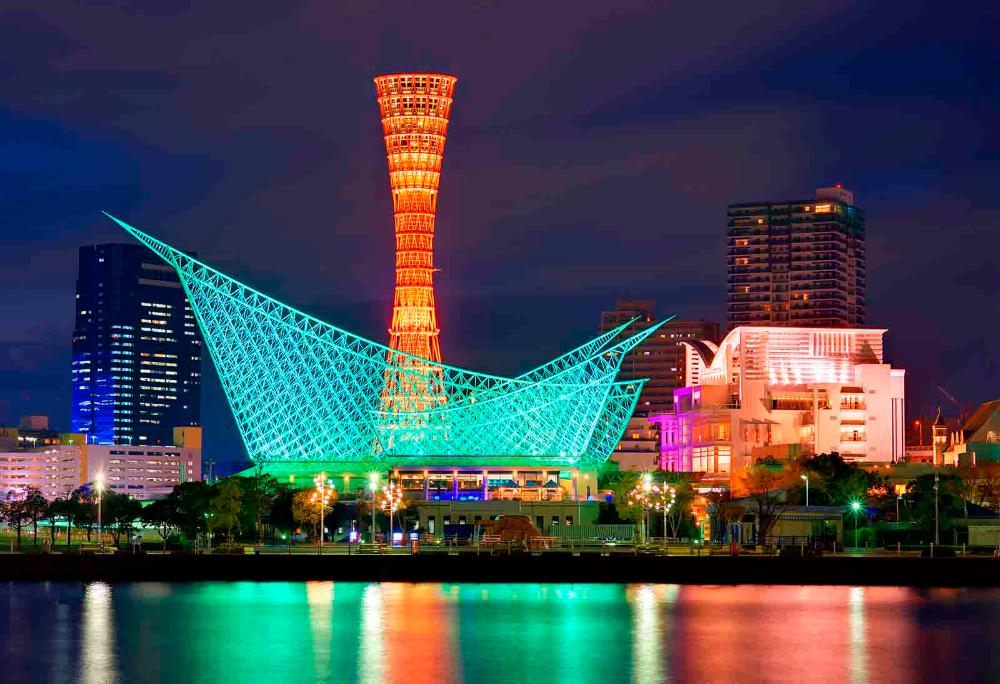 Tokyo is the capital of Japan. At over 13 million people in the official metropolitan area alone, Tokyo is the core of the most populated urban area in the world. This huge, wealthy and fascinating metropolis brings high-tech visions of the future side by side with glimpses of old Japan, and has something for everyone. Tokyo is vast, so it's best thought of not as a single city, but a constellation of cities that have grown together. Tokyo's districts vary wildly by character, from the electronic blare of Akihabara to the Imperial gardens and shrines of Chiyoda, from the hyperactive youth culture Mecca of Shibuya to the pottery shops and temple markets of Asakusa.

Over 500 years old, the city of Tokyo grew from the modest fishing village of Edo. The city only truly began to grow when it became the seat of the Tokugawa shogunate in 1603. While the emperor ruled in name from Kyoto, the true power was concentrated in the hands of the Tokugawa shogun in Edo. After the Meiji restoration in 1868, during which the Tokugawa family lost its influence, the emperor and the imperial family moved here from Kyoto, and the city was re-named to its current name, Tokyo. The metropolitan center of the country, Tokyo is the destination for business, education, modern culture, and government.

Tokyo is classified as lying in the humid subtropical climate zone and has four distinct seasons. Summers are usually hot and humid with a temperature range of about 20-30°C (68-86°F), though it can sometimes climb into the high thirties.

Kanazawa, Buffalo's sister city, is one of the overlooked jewels of Japanese tourism because of its relatively remote location. Kanazawa is the capital of the Ishikawa Prefecture which is located in the central part of mainland Japan. To its southeast are the mountains of the Japan Alps and to its northwest is the Sea of Japan. Kanazawa was founded as a castle town at the start of the Edo period in the early 17th century. Today, Kanazawa retains its cultural heritage with restored districts from this period but it is also a modern city with approximately 460,000 people. The samurai, the merchants, the geisha, and the lords have all left their mark on Kanazawa in a compact, easily navigable central area. Kanazawa cuisine is famous throughout Japan, particularly its seafood since it lies in the sweet spot of the hot south and cold north currents. The quality of food is so high, that essentially you'll eat good food whatever the price.

Nestled among the mountains of Western Honshu, Kyoto was the capital of Japan and the residence of the Emperor from 794 until the Meiji Restoration of 1868, when the capital was moved to Tokyo. During its millennium at the center of Japanese power, culture, tradition, and religion, it accumulated an unparalleled collection of palaces, temples and shrines, built for emperors, shoguns, and monks. Kyoto was among the few Japanese cities that escaped the allied bombings of World War II and as a result, Kyoto still has an abundance of prewar buildings, such as the traditional townhouses known as machiya.

Kobe, the seventh largest city in Japan with a population of 1.5 million people. Kobe is known as a truly international port city at the foot of the Rokko Mountains. The importance of the harbor of Kobe is shown by the connection it has to over 150 different countries worldwide. As a result of these international sea links, the city is home for many different ethnic groups. Spanish, Russian, German and Chinese immigrants have made an impact on the architecture, businesses, religions and the residents of Kobe.

Under the national isolation policy of the Tokugawa shogunate, Nagasaki harbor was the only harbor to which entry of foreign ships was permitted. Even today, Nagasaki shows the influence of many cultures such as Dutch, Portuguese, and Chinese. Further evidence of this is a robust Christian community in Nagasaki; the seasoned Japan traveler will be surprised by the plethora of churches in this unusually pious city. On 9 August 1945, three days after the bombing of Hiroshima, a nuclear bomb was dropped on Nagasaki, killing a total of over 100,000 people. While visitors to Nagasaki should be mindful and respectful of terrible events of the war, they should also be aware that most Nagasaki natives don't even think twice about the bombing in their day to day lives. Visitors familiar with Hiroshima's expansive Peace Park will be surprised that memorials to Nagasaki's atomic tragedy are much smaller, understated, and dispersed throughout the town. While Hiroshima utterly transformed itself in the wake of the A-bomb, Nagasaki has gone the opposite route and reclaimed its pre-war identity as a culturally and religiously diverse port town, with a dash of Showa-era charm that your average ferro-concrete Japanese city could never hope to copy.

Beppu is a city of approximately 125,000 people located in Oita Prefecture on the island of Kyushu at the southern end of Japan. It is a modern and medium-sized city with Beppu Bay on one side and steep hills on the other side. The city is internationally famous as the onsen (hot springs) capital of Japan. With the highest concentration of hot springs in the country, Beppu is a popular destination for Japanese and international visitors who come to view the hot springs and relax in the wide range of natural hot spring baths. Around the onsen are picturesque back streets with old shrines and shops. This, combined with all the amenities of a modern city, makes Beppu an appealing combination of old and new.
---
ACADEMIC PROGRAM
Students participating in the Japan in World History Program will earn 3 credits for Japan Since 1600 HIS or AS 368 course. This course has no prerequisites, so all majors are welcome to apply. The themes highlighted in the course will be political centralization, urban history, immigration and diversity, and the environment. Students will be given short reading assignments on these themes before the beginning of the study tour, in addition to A Traveller's History of Japan (Richard Tames, 2008). They will be asked to identify two or three questions relating to the course themes to focus on during the study tour. Additional short readings will be assigned based on students' interests, which they can bring on the program to read as time allows.

The Japan Since 1600 Program will begin the study tour in Tokyo where they will spend a week to adjust to Japanese life and to explore the modern metropolis. Students will visit the Edo-Tokyo Museum, the Tokyo Science and Technology Museum, and the Tsukiji Fish Market area. After a week in Tokyo, program participants will travel to Kanazawa to attend a guest lecture on regional history and visit Kanazawa, the seat of the Maeda clan of Kaga domain, which will allow students to explore the culture of regional daimyo and their samurai retainers.

Next is a a short stop in Kyoto, which provides a perfect place to discuss Japanese ideas about nature and environment, while visiting some of the city's amazing gardens. From Kyoto, the program will take students to Kobe to spend several days exploring this industrial center and major port, which experienced a devastating earthquake in the 1990s. From Kobe, program participants will take the bullet train to Nagasaki, where Japan's relations to the outside world will be a focus. The Dutch settlement of Deshima has been reconstructed as it was when Nagasaki was the only port open to foreign traders. We will also visit the memorial site for the 1945 atomic bombing and discuss its history.

From Nagasaki we will travel to Beppu, home of our partner school Ritsumeikan Asia Pacific University. Colleagues there will arrange visits to sites of interest in the region. Beppu is a famous old hot spring resort, which will also provide interesting approaches to the themes of urban history and the environment. The theme of diversity and immigration can be addressed at APU, since it was established to build educational bridges between Japan and other Asian societies. Half of its students are non-Japanese.

Program participants will keep journals with their observations on the sites we visit as well as the lectures and presentations. They will be encouraged to use unscheduled time and meetings with students at our partner schools to explore in depth the thematic questions that most interest them. Within a month of our return to the U.S., they will submit a final paper of around 3,000 words that incorporates their research from written sources and their observations from the study abroad program to reflect on one or more of the course themes.
---
TENTATIVE ITINERARY
Professor Stapleton will give brief lectures and presentations throughout the program, but will also invite Japan-based guest lecturers to speak to the group.
Sunday, May 21 Depart from the United States
Monday, May 22 Afternoon: Arrive at Narita Airport. Professor Stapleton will meet the students and accompany them to their accommodations (six nights at a hostel in Tokyo)
Tuesday, May 23 Morning: Tour the Edo-Tokyo Museum.
Afternoon: Tour Asakusa and view Tokyo from the Tokyo Sky Tree
Wednesday, May 24 Morning: Visit Tokyo University of Agriculture and Technology: Guest lecture
Afternoon: Meet with TUAT students
Thursday, May 25 Morning: Tour a factory (arranged with help of TUAT friends)
Afternoon: Tour of Korean part of town
Friday, May 26 Morning: Tsukiji fish market area
Afternoon: Yokohama
Saturday, May 27 Free day in Tokyo (or elsewhere with the Rail Pass)
Sunday, May 28 Morning: Train to Kanazawa
Afternoon and Evening: Tour Kanazawa
Monday, May 29 Morning: Guest lecture and meeting with Kanazawa students
Afternoon: Free to explore Kanazawa
Tuesday, May 30 Morning: Train to Kyoto
Afternoon: Tour Kyoto
Wednesday, May 31 Morning: Tour Kyoto
Afternoon: Train to Kobe
Thursday, June 1 Morning: Guest lecture and meet with Konan University students
Afternoon: Tour Kobe
Friday, June 2 Program/Cultural Activities
Saturday, June 3 Morning: Train to Nagasaki
Afternoon: Visit Dutch sites and atomic bomb memorial park
Sunday, June 4 Morning: Free time in Nagasaki
Afternoon: Train to Beppu
Monday, June 5 Morning: Guest lecture and meet with Ritsumeikan APU students
Afternoon: Visit Beppu hotsprings
Tuesday, June 6 Program/Cultural Activities & Guest lecture
Wednesday, June 7 Program/Cultural Activities
Thursday, June 8 Morning: Travel to Oita
Afternoon: flight to the US from Oita airport, connecting in Tokyo or Kansai
---
ACCOMMODATION
Students will stay at various hostels, hotels and residence halls while traveling throughout Japan.
---
ESTIMATED COSTS
Estimated costs for this program can be found at the top of this page next to Budget Sheets by clicking on Summer.

UB students are encouraged to apply for study abroad scholarships. To learn more about the scholarships available to UB students, please visit our

scholarships page

.
---
FOR MORE INFORMATION
Please contact the Faculty Program Director:

Dr. Kristin Stapleton


kstaple@buffalo.edu